Entireweb goes Mobile
The mobile version of Entireweb is available to all handheld devices and gives you the possibility to use a top-class search engine, wherever in the world you might be.
We have packed this mobile version of the search engine with all the best features from the desktop version, and even though you're using the web on a smaller device, you can still choose between all search modes.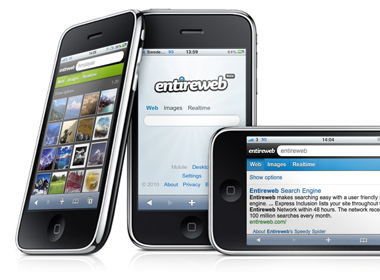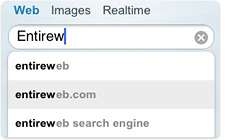 Search Suggestions
In the mobile version, you'll get search suggestions when typing words or phrases in the search box, just like on our desktop version of Entireweb. This helps you search as easy and quickly as possible.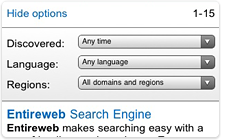 Search Options
Just like the Desktop search, you have the possibility to filter your results in a number of ways. Show pages based on when they were discovered, by their language and even by where in the world the pages belong.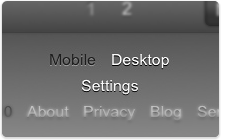 Switch to Desktop Version
In the bottom of the mobile version, you'll find the option to switch between Mobile and Desktop, which can come in handy if you want to explore the desktop version of Entireweb through your handheld device.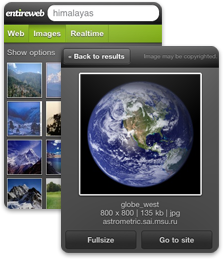 Image Search with Previews
When using the Image Search on Entireweb's mobile version, you'll have a great source of images, right in front of you, through your mobile device. Combined with the image filtering you can, e.g. find images that fit your device's screen size and use them as backgrounds.