Entireweb SEO Service - Features
Rank Tracking
With SEO Rank Tracking Tool you can now check your ranking in more than 350 global and local search engines. You will also be able to check Mobile and Desktop Rankings.
Get access to historical data and see when your website changed in rankings. Discover your most active competitors and view their historical data.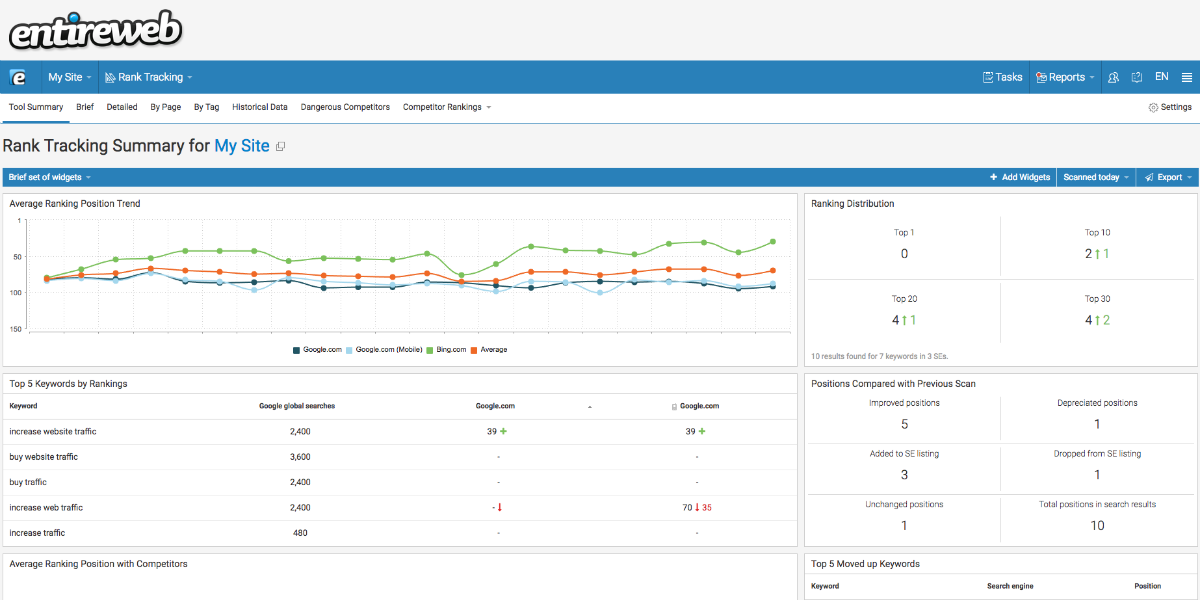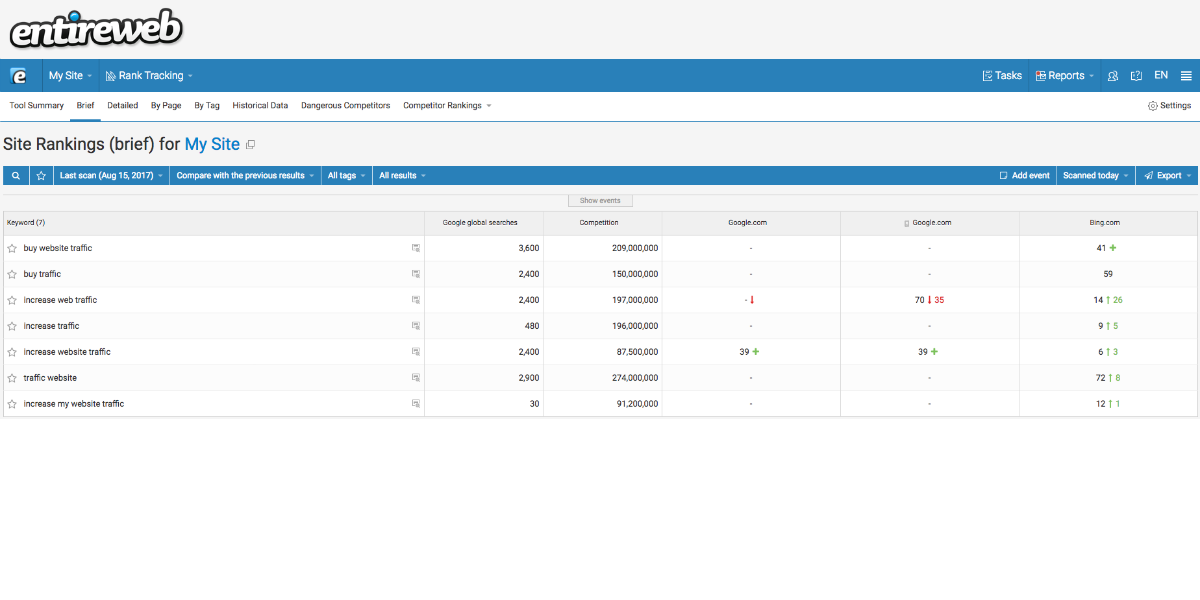 Keyword Research
Get thousands of keyword ideas for your website content. Spy on Your competitors with our easy Spy Tool. Connect your SEO account to your Google Search Console and get Suggestions based on your own data.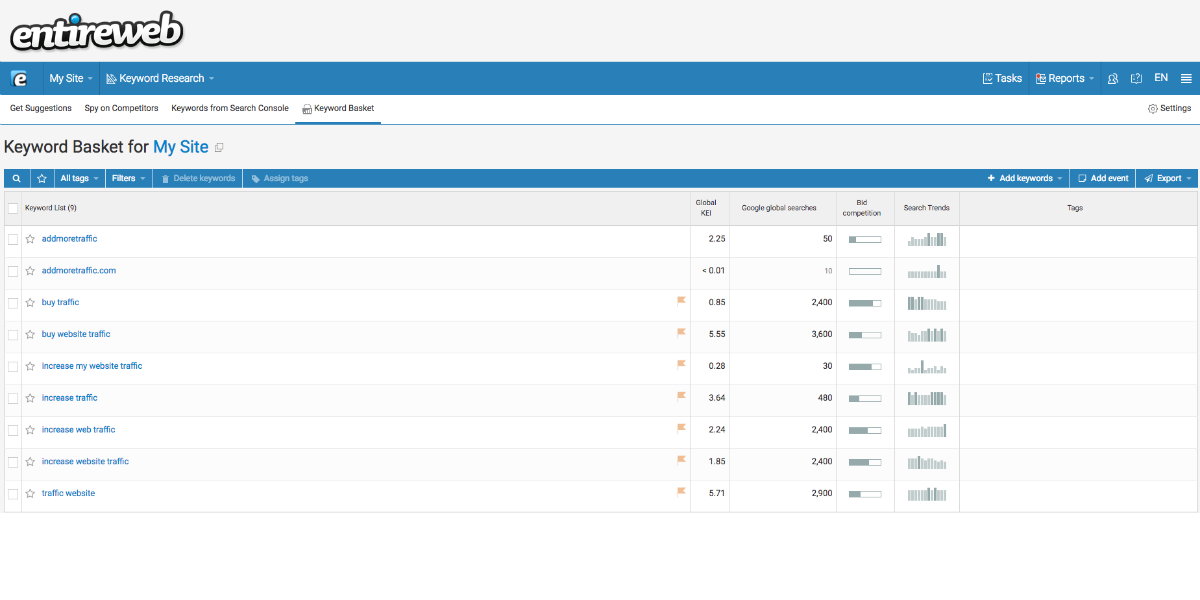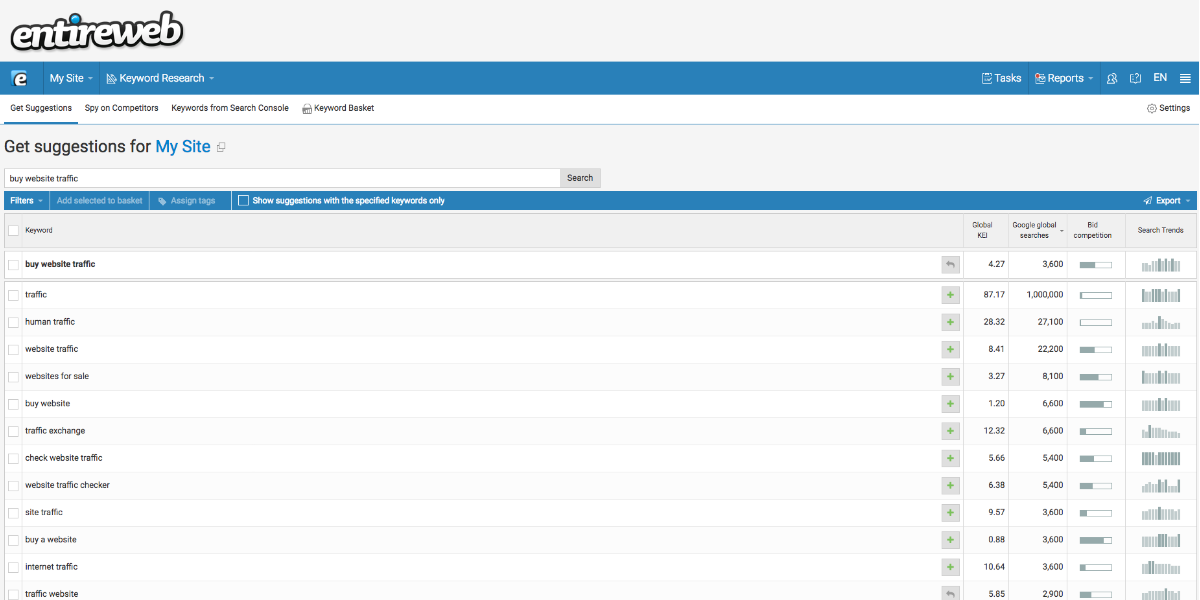 Technical Audit
Get a detailed report on all your website pages on all errors such as broken links, server problem, page not found. Automate the scan of your site to detect possible error as soon as possible. Get a easy to follow list to fix the potential errors.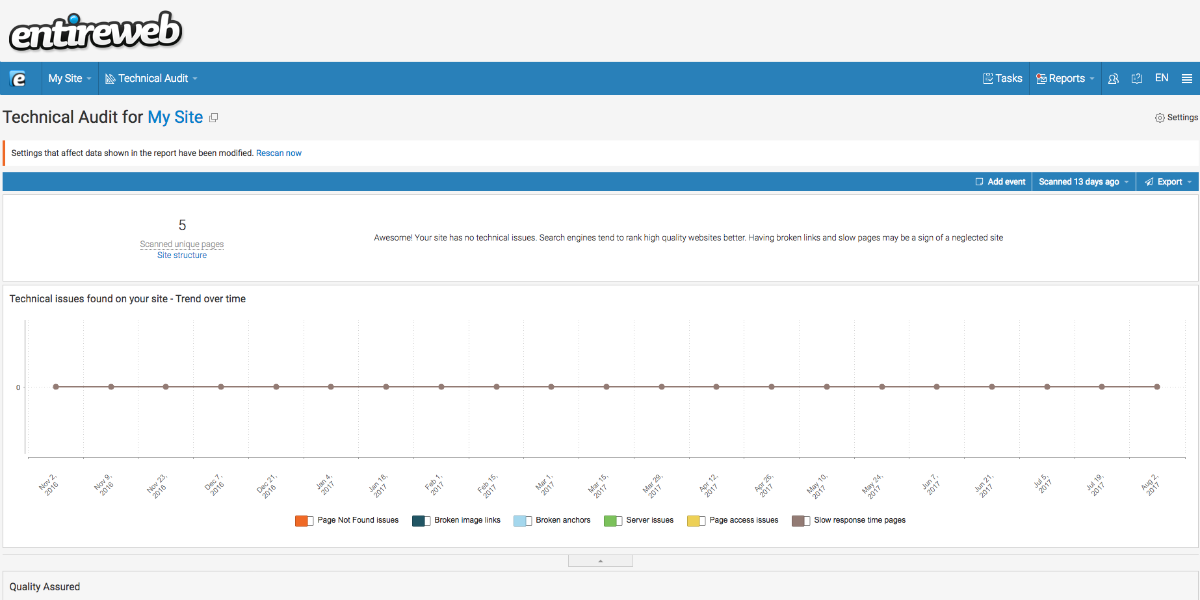 SEO Analysis
Have the automated system do a detailed analysis of your whole website and detect On-Site issues to ensure that your site is search engine-friendly, page URLs do not contain invalid characters, the Robots.txt file and XML sitemap are in place, your TITLEs and Description tags are unique (no duplicate content issues), mobile SEO issues, etc. The Page Speed test will detect the issues that make your page load time longer.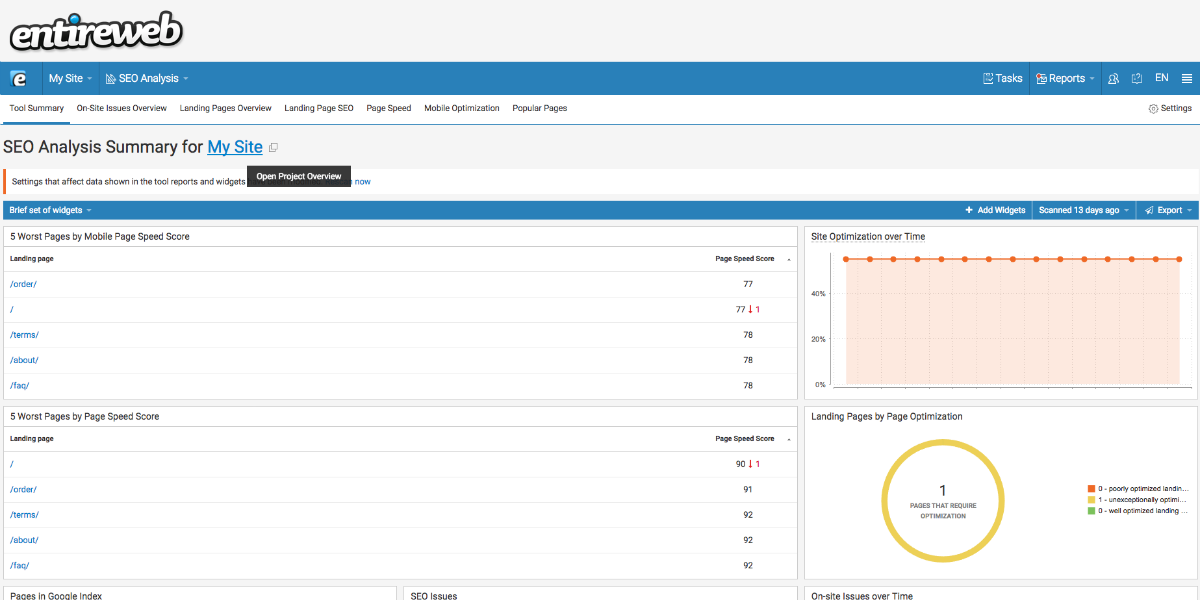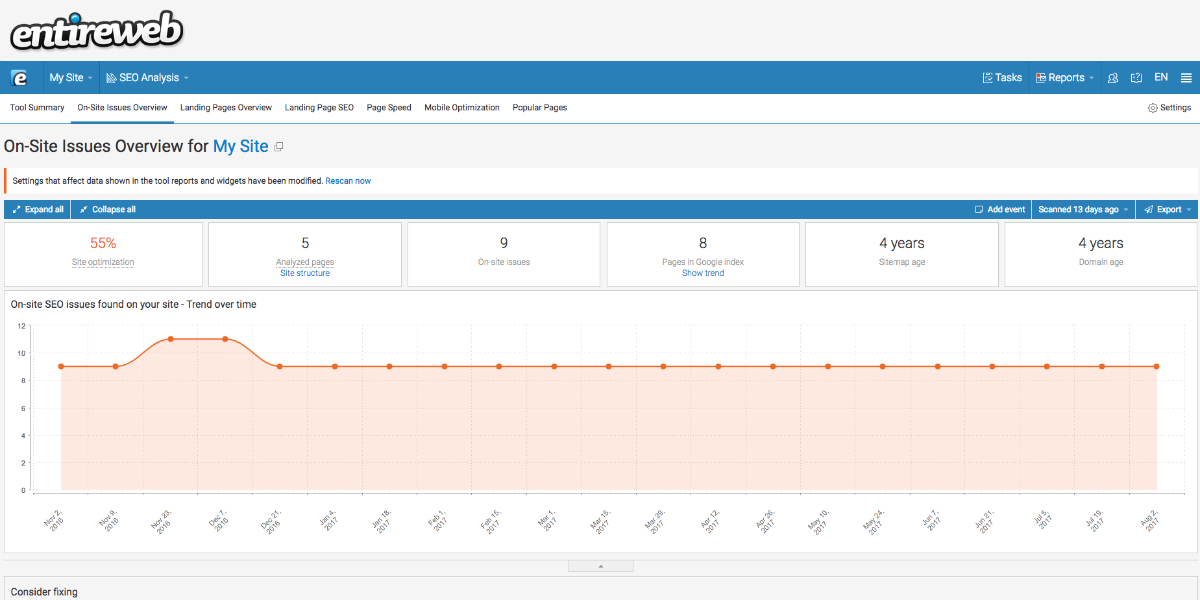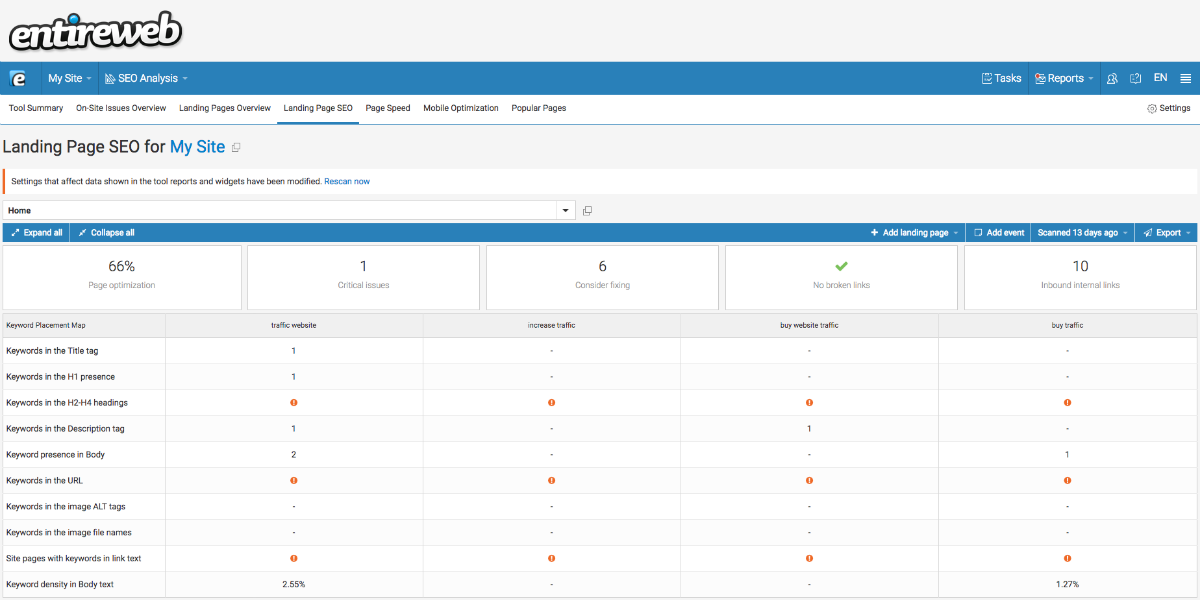 Submission Tool
Submit your website to more than 90+ high quality search engines and directories. Use our automated submission system to get your site visible in a fast and easy way. List your business in more than 50 local sites and business directories such as Google Places, Bing Places for Business, Yelp, Local.com, Chamber of Commerce, Foursquare and many more.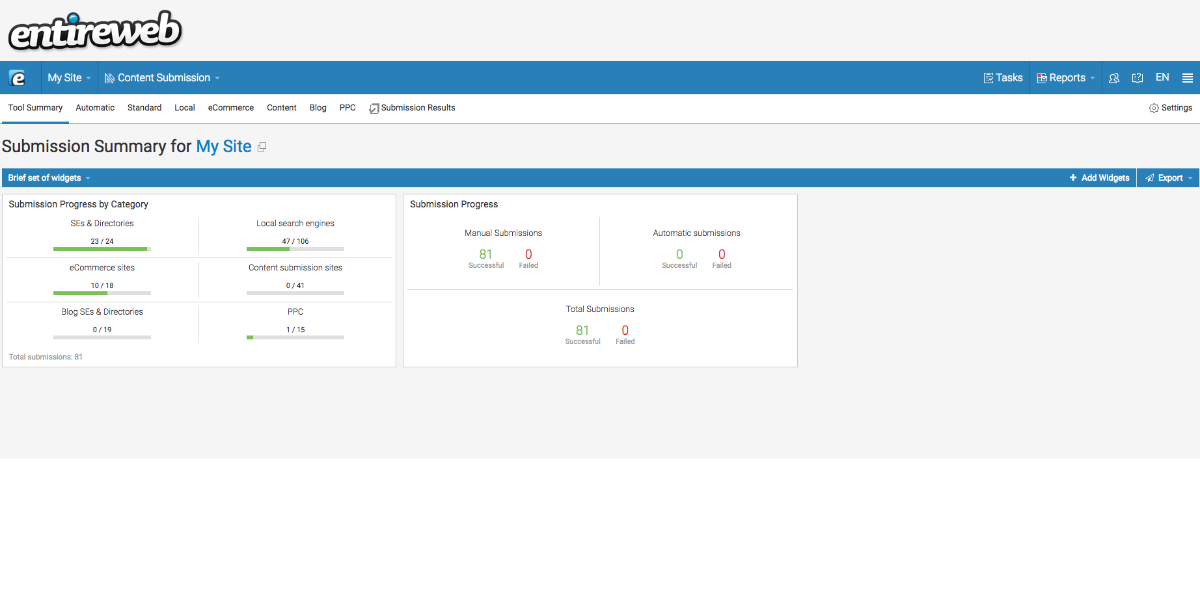 Backlink Quality Check
Get a full list of all incoming links to your website found by Majestic. Domain Trust Flow and other link authority factors will help you determine whether a given link is good for your link profile. Use the 'Linking Domain' report to check whether the linking domains are diverse enough to prove your website's authority. Compare the number of your total backlinks, the diversity of linking domains, number of .GOV and .EDU domains links and nofollow links that pass no link juice to the linked pages with your competitors' metrics.